For the majority of retailers, having a loyalty program is par for the course. Simply offering loyal customers discounts for merchandise is not enough. To win the competition for customer loyalty, retailers must be willing to use long-term strategies that bring patrons back time and again.
Statistics show that repeat, loyal customers spend 67% more than new customers. Loyal customers also recommend stores to friends and family, expanding your customer base for you.
That's why it is so important to become intentional in your efforts to retain customers. Here are five strategies to implement today.
1. Consistent Customer Service
Probably the best strategy to ensure that your customers keep coming back is to create a consistent positive customer experience. According to a survey entitled "What Makes Customers Loyal? Examining How Brand Loyalty Impacts Engagement" "94% of consumers cited consistently good customer service as the top reason for their brand loyalty." One of the biggest determining factors of a customer's experience will be the interaction he or she has with your sales associates.
How friendly and helpful your sales associates are will determine how successful you are at forming relationships with your customers. Simple acts like smiling, saying hello, and remembering the names of customers who come into the store regularly create an emotional connection between your customers and your brand.
Knowledgeable sales associates increase sales. According to a report by Time Trade.com on retail choices by consumers, "93 percent of customers are likely to buy when helped by a knowledgeable associate" and "85 percent buy more when helped by a knowledgeable associate."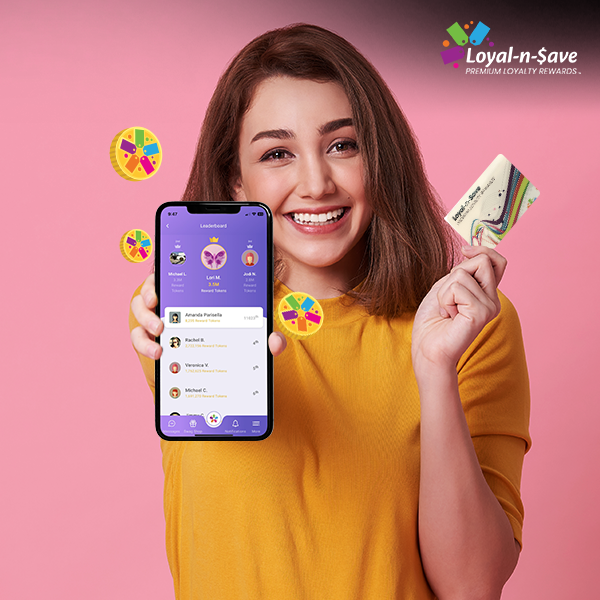 2. Price and Value
Special sales can be effective at strategically boosting sales for a specific period of time, but in order to bring consistent traffic through your door you may want to consider the overall impact your pricing strategy has on your customer retention. A study conducted by The International Council of Shopping Centers' (ICSC) found that "Driving loyalty to specific retailers in 2017 are price and value with nine out of ten (92%) of loyal customers ranking this as the top reason, followed by product/quality (79%), and variety/selection (71%)."
Offering competitive pricing on your best-selling items can create an overall perception of value for your brand and give your customers a reason to come into your store versus buying online. More important than the actual pricing is how well those prices reflects the value of the products you're selling and who your target customer is. Your pricing strategy should be a reflection of your brand identity.
3. Resolving Customer Complaints
With the majority of consumers now taking their complaints directly to the internet, retailers should take it as a compliment when a customer makes a complaint directly to a store employee. What they are doing is giving you an opportunity to rectify the situation and keep them as a customer. Not only that, but how you resolve their complaint can actually foster brand loyalty.
If a customer trusts that you will listen to their complaints and make every effort to resolve them in a way that is fair to both parties, then you can create a customer for life. Ruby Newell-Legner's study "Understanding Customers" found that "70 percent of unhappy customers whose issues were resolved in their favor said they would be willing to come back."
4. Make Customers Feel Special
Loyalty programs are one way to make repeat customers feel special. Loyalty programs with personalized offers are even better. The 2016 Bond Loyalty Report found that, "There is a strong relationship between personalization and satisfaction; personalization pays as satisfaction is eight times higher when programs are highly personalized." Retailers can create custom offers for loyalty members based on past purchases, and grant them exclusive access to in store events.
While all customers are more actively engaged with brands that make them feel special, Millennials in particular respond strongly to personalization, innovative experiences, and access to exclusive offers. Accenture Strategy's report "Seeing Beyond The Loyalty Illusion: It's Time You Invest More Wisely" says, "One group that warrants personalized attention is Millennials. This segment's numbers now total 1.8 billion globally and is expected to have a lifetime value of $10 trillion."
5. Get Social with Customers
Where you connect with your customers can have just as much influence on their purchasing decisions as how you interact with them. A majority of the retailers surveyed by Infosys "92% say their customers interact with their band online. The two most common ways of doing this are via the brand/retailer website (80%) and Facebook (66%)."
Taking the time to read and respond to customer questions and comments you receive via your company website and social media should be part of your customer loyalty strategy. It offers you the ability to recommend new products, as well as promote sales and in store events to potential customers who may have never stepped inside your store. Infosys did a study of 1,000 U.S. consumers which revealed that "89% of shoppers who engage with retailers via social media channels say those interactions have an impact on their purchasing choices."
While some retailers may shy away from engaging customers online, especially those who have left negative comments or reviews, this would be unwise. Not only does resolving a customer complaint online help that customer, it also shows numerous potential and existing customers that you care about their issues and concerns. Customers more readily do business with those retailers that demonstrate care for their patrons.
Renown business author Michael LeBoeuf said, "A satisfied customer is the best business strategy of all." Successful retailers are those that strive to not only meet their customers' expectations, but exceed them. These five approaches to customer retention can produce loyal customers that fuel your business for years to come.
This article was written by Loyal~n~Save, an omni-channel customer loyalty solution for retailers looking to increase customer retention and new customer acquisition.