With all the different advertising mediums out there: TV, radio, print, billboards, and the web, why is word-of-mouth marketing still so important? It's simple. People trust people.
Paid advertising has its place in fostering brand recognition, educating consumers on your products and services, and drawing some foot traffic. The problem lies in the very nature of paid advertising.
When people know they are being "sold," that marketing medium doesn't necessarily create a personal connection to the brand. They know it's in YOUR best interests to get them in your store, but the question remains in their mind: "Is it in MY best interests to shop there?"
WHY WORD-OF-MOUTH MARKETING IS SO IMPORTANT
Word-of-mouth referrals succeed in answering that question. The very nature of direct word-of-mouth referrals as unpaid, and generally unbiased makes the source much more trustworthy than other forms of marketing. That's because the person doing the referring most likely shops at the store themselves, is known by the consumer, and typically wants to help the person whom they are referring.
"Ninety-two percent of consumers around the world say they trust earned media, such as word-of-mouth recommendations from friends and family, above all other forms of advertising." Consumers trust online reviews nearly as much as direct word-of-mouth referrals.
WHY WORD-OF-MOUTH MARKETING IS SO IMPORTANT
Author and entrepreneur Jim Rohn said, "One customer, well taken care of, could be more valuable than $10,000 worth of advertising." That's because good customer service not only creates customer loyalty, but it also drives word of mouth referrals. Customers who were referred through word-of-mouth typically have a lower churn rate and a higher lifetime value.
While the return on investment (ROI) for word-of-mouth (WOM) remains tricky to gauge, there are enough statistics that prove that WOM marketing deserves a fair share of your marketing dollars. According a survey sponsored by the American Marketing Association (AMA) and Word-of-Mouth Marketing Association (WOMMA) entitled "State of Word-of-Mouth Marketing", "70% of respondents are planning to increase their online WOMM (Word Of Mouth Marketing) spend, and 29% will increase their offline word-of-mouth marketing spend."
Though many word-of-mouth referrals happen without a business doing anything beyond solving a customer's problem or filling a need, there are several things that can boost your odds of turning your customers into brand ambassadors. Offering your best customers incentives through loyalty programs, giving back to the community, investing in customer service, and strategically using social media can all increase word-of-mouth referrals. Creating a word-of-mouth marketing strategy is a lot like rolling a bolder downhill. It might take an initial shove (the investment) to get it rolling, but it picks up momentum along the way.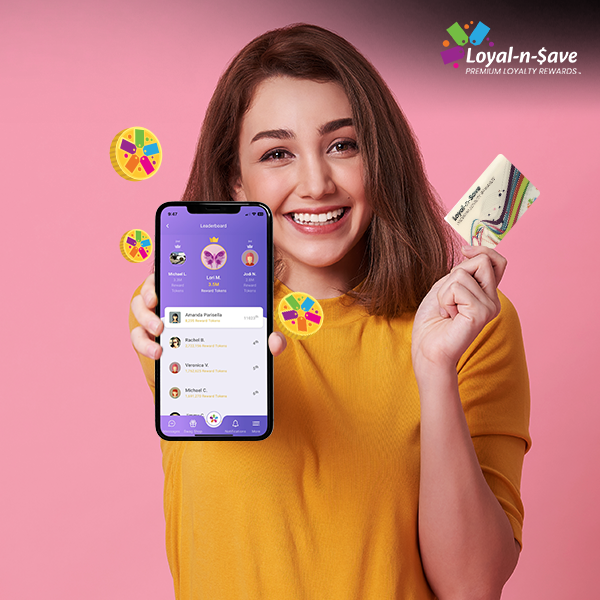 WORD-OF-MOUTH MARKETING STATISTICS WORTH SHARING
5 WAYS TO INCREASE WORD-OF-MOUTH REFERALS
1. INCREASE POSITIVE ONLINE REVIEWS
Encourage customers to leave positive reviews on your website, as well as sites like Google, Yelp, and Facebook. Online reviews help increase your website's rank on Google's search engine results pages (SERPs). More positive reviews will bring more customers to your store.
BrightLocal conducted a survey about how consumers read and use online reviews. The analysis of the survey results showed that "With 85% of consumers reading 10 or less reviews then we need to ensure that we have at least 10 reviews to satisfy them, but more importantly that the most recent 10 reviews are all positive. If your most recent reviews are negative in sentiment and rating, then most consumers won't look beyond these to the better ones that may lie further down the page." If your business has some negative reviews, here are 6 tips to turn customer complaints into customer loyalty
2. CREATE INCENTIVES TO SHARE
A great way to incentivize word-of-mouth referrals is through your store loyalty program. Studies show that "more than 50% of people are likely to give a referral if offered a direct incentive, social recognition, or access to an exclusive loyalty program." You can give customers bonus loyalty reward points for sharing reviews online or by referring people directly to your loyalty program.
3. ALIGN YOUR BRAND WITH TREND SETTERS AND INDUSTRY LEADERS
Create more word-of-mouth buzz by partnering with trend setters or leaders in your industry. From local celebrities, bloggers, YouTubers, social media gurus, and experts in relevant industries, partnering with the right people can create invaluable word-of-mouth marketing for your brand.
Leveraging their social following can help your business expand its sphere of influence, but don't forget to share the love and promote them as well in both paid and unpaid marketing. The endorsement of the right individual can serve as a powerful public review that opens up a new reservoir of referrals.
4. ADOPT A SOCIAL CAUSE OR CHARITY
"Research shows that 45% of people say their trust in a business increases if they believe it has contributed to the greater good. The majority of those surveyed believe companies can take specific actions both to increase profits and improve the social or economic conditions of the community." .
Partnering with a cause or charity whose mission aligns with your brand identity can boost your word-of-mouth referrals. Not only does it change public perception of your store, but it forms an emotional connection between your consumers and your brand.
Cause marketing shifts the association in your consumers' minds from that of a mere shopping experience to a statement about who they are and what they care about. The more emotionally connected they feel to your brand, the more they will encourage others to participate/shop for the cause.
5. LEVERAGE SOCIAL MEDIA
By using social media sites like Facebook, YouTube, Twitter, Google+, Twitter, and Pinterest, retailers can influence their followers to buy, as well as increase their word-of-mouth referrals through the power of social sharing. Global customer research firm Market Force surveyed more than 12,000 consumers and found that "81% of U.S. online consumers' purchase decisions are influenced by their friends' social media posts versus 78% who are influenced by the posts of the brands they follow on social media."
Many social media channels offer a paid option to promote your content, boosting the chances it's seen by your target audience. Find out which channels your customers frequent most online, create a social media marketing strategy based upon their interests, craft share-worthy content, and watch your word-of-mouth referrals skyrocket!
The key to successful word-of-mouth marketing is trust; both building it and keeping it. Every customer has the potential to either bring you more customers or turn potential ones away, making customer service and retention top priorities for retailers.
Whether your customers are standing on line in your store or hanging out online on social media, you can take steps to create a connection with your customers that leads to more word-of-mouth referrals.
Now that you know how important word-of-mouth marketing is, we'd love it if you would use one of the handy share buttons below and spread the good news!
This article was written by Loyal~n~Save, an omni-channel customer loyalty solution for retailers looking to increase customer retention and new customer acquisition.