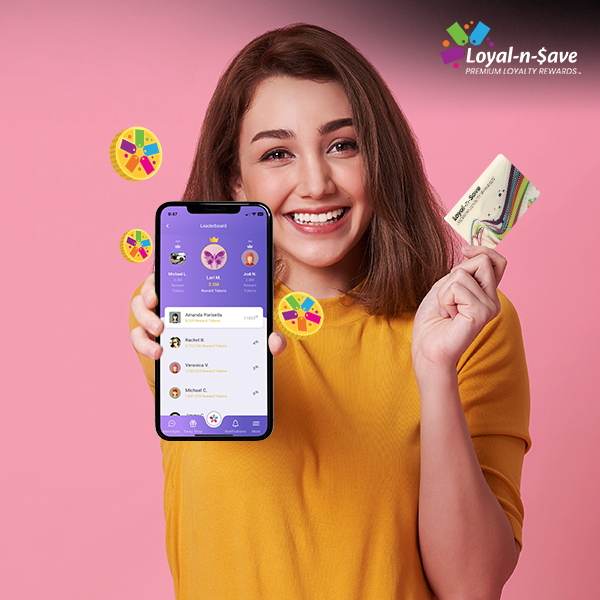 Strategy
The Ultimate Guide to Boosting Customer Experience and Establishing Lucrative Relationships with Your Customers
First and foremost, prioritizing your customers when running a business is a must, not a choice. The truth is that there are going to be competitors, advertising is going up in price overnight, and customers will have more options than before. You want to stand out from the crowd, of course, but how? Customer experience is the right solution. In fact, 89% of businesses compete largely on the basis of customer experience, according to SmartKarrot.
Every time a customer interacts with a business, they should have a positive experience that creates a favorable view. This is what is meant by a good customer relationship. Customers and the business have a mutual respect for one another and an understanding that lasts for a very long time. In light of this, give careful thought to how you treat your customers, since they will appreciate it in the long run.
Having trouble deciding what to put in your customer experience strategy? How to create a fantastic customer experience will be the main topic of this blog.
What purpose does it serve to enhance customer experience?
ustomer experience, also referred to as CX, refers to how a customer feels overall about a brand based on their interactions with that brand over the course of the customer journey. How the relationship with your customers develops is determined by it. Customer experience (CX) is a crucial component of customer relationship management (CRM), and it's crucial since happy customers are more likely to become loyal and repeat customers. After all, 73% of customers claim that determining whether to make a purchase is based on customer experience.
Although your products may be the best on the market, the price-quality ratio may be good, and you might be regarded as a great pioneer in the French food industry, the experience you give your customers is what matters most in the end. Customers are really more interested in how you can make their lives easier than they are in you and your products. They purchase in order to fulfill their needs and desires, and they depend on you as a teammate in this regard. Before opting to enhance your customer experience, it is crucial to recognize this.
Real-time assistance and proactive delivery of solutions that are focused on customer success are important ingredients in developing successful customer relationships. Customer relations is the process of developing a long-term relationship with a customer that extends beyond the initial transaction. Some of the top three benefits of developing excellent customer relations are as follows:
A boost in customer lifetime value (CLV)
The value offered throughout the course of their lifetime connection increases the longer the customer stays with your business. A high CLV indicates that each customer will generate more revenue for your business. When it comes to the success of your customers, you should give your all to establishing a strong customer relationship.
Lower customer turnover
Poor customer service is cited as the primary justification for switching businesses by 67% of customers. However, when you use the proper methods to cultivate customer connections, you provide outstanding experiences that keep your customers coming back to you and lower the likelihood of customer churn. By giving them the standard level of service, you keep them from switching to competitor brands.
Increase customer loyalty
The expense of getting a new customer can often be five times higher than that of keeping an existing one. Your ability to maintain positive interactions with customers will influence their loyalty. By meeting the customer's desire for superior customer service, you can increase their level of satisfaction. Naturally, satisfied customers will spread the word about your business's products and services by sharing their great experiences.
How to enhance customer experience
Your environment will change as you take on the task of enhancing customer experience. You must now align all of your departments with a new, customer-centric environment if your environment is product-centric. However, it's crucial to comprehend the techniques for measuring customer satisfaction first.
Keep track of the appropriate customer experience metrics
There are two methods for measuring customer experience:
1. Customer satisfaction metrics
We will explore these metrics, which act as the customer's voice. You can use customer surveys to measure the health of your customers and gain a deeper understanding of them.
Customer satisfaction score, also referred to as CSAT, calculates satisfaction by basing a question on a corresponding scale (1-3, 1-5, 1-10). This is typically used to evaluate satisfaction with a product or service or a customer support encounter.
Nevertheless, employing a simple scale has the drawback of giving you incomplete customer feedback and no further information. You are unsure of the precise reasons for your success or where you can improve. For a deeper understanding of the causes of your problems, think about including open-ended inquiries. For instance, a restaurant could use the kiosk to ask a customer how the business might be improved.
NPS (net promoter score), on the other hand, reveals how many customers are eager to refer you to others. Pre- and post-delivery measurements should be taken to determine how easy it is for a customer to purchase your goods and how satisfied the customer is with everything.
Your customers are divided into Promoters, Neutrals, and Detractors after completing the NPS survey. The result is calculated by subtracting the percentage of Detractors respondents from the percentage of Promoters.
In addition to these, customer retention is a trustworthy sign of the strength of the customer relationship. Even if the rates are stable, you should keep paying attention to customer feedback because that is the only way to compile the essential information to stop churn and initiate appropriate steps to strengthen customer relationships.
2. Your customer service department metrics
There are two sides to a customer experience. The success of your CX department should also be evaluated, but measuring customer happiness is essential.
To assist you in this attempt, consider the following metrics:
First response time (FRT)
50% of customers anticipate receiving an email response to an issue within a day. As shoppers, we've all experienced the situation of anticipating a package for a relative only to discover that the wrong item was shipped to you. This is a problem that you want to fix as quickly as possible. The customer will feel at ease as long as you answer quickly, even if you are unable to fix the problem within this time frame. Although it might seem challenging to accomplish such a rapid response time, it's not impossible, and it's the benchmark you should aim for.
Resolution rate
By examining the percentage of requests you fulfilled within a reporting period, you can calculate this rate. A basic question is answered by your resolution rate: Are you successful in resolving a problem? If you are, great; if not, change this rate by taking the proper action.
Average time to resolve problems
You may find out from this metric how long it takes your staff to solve problems. Try to resolve issues more quickly and strive for shorter response times if you want to maintain positive customer connections. These metrics should be continuously monitored and optimized as part of your customer experience approach.
Carefully consider each factor
You must consider all the stops along the way and all the elements influencing your customer experience while developing your customer journey maps.
• Attitude and conduct of the employee
Each interaction your employees have with customers matters because they are representing your brand. However, make sure to prepare them for dealing with challenging customers. Determine the specific training requirements for each member of your customer care team. Numerous companies rate the effectiveness of phone and email communication. Some employers even schedule and monitor the growth of their staff members through coaching, e-learning, and group instruction.
Here is an example of the importance of employees and how they represent your business:
Let's say you're looking to find a restaurant that offers catering for an upcoming engagement party. The budget is clear in your head, you're looking for top-quality dishes to serve, and already know the foods you'd like to order.
You do the research, and you have two choices in mind: restaurant A and restaurant B.
You call Restaurant A since it seems to be more affordable (besides, they have that baked ziti your friend once mentioned was the best in town). You talk to a restaurant employee about your plan. The situation is not ideal. The employee doesn't seem to have a lot of tolerance at first, which gives you the impression that your request will be inconvenient and that they won't be able to accommodate your wishes.
You go with restaurant B, which is a little more expensive, after being discouraged by the experience. It turns out that the employee is kind with their time, comes up with some excellent ideas, and is eager to work with you.
• Resolution time
The amount of time that elapses between the original report and the ticket being resolved must be kept in mind. Customer concerns should always come first, and you should always take care of your most valuable and devoted customers. Even if you resolve a problem, it won't matter if the customer has to wait a long time to see the results.
• Purchasing experience
When considering journey mapping, start with the initial encounter.
Consider the following questions:
How simple is it for prospects to locate the things they require?
How simple is it for them to make a purchase?
How many steps must they complete before they can pay for the item?
How many methods of payment do you accept?
A customer wants the process of placing an order for a product to be as quick and simple as possible. If it takes too long to complete an order, the customer will look for another company to do business with so they can have a hassle-free experience.
• Delivery experience
Even if you give your customers fantastic shopping experiences, you can still observe a decline in their loyalty. At this point, you should consider the delivery experience.
Nobody wants to call congested call centers to find their purchase, receive damaged goods, or have to wait days for someone to deliver the olive green vintage couch they fell in love with online.
• Listening skills
If you want to be at the top of your customers' minds, you should optimize customer interaction and give it your all. Even if your customers are unhappy, be sure to listen to what they have to say, address their concerns, and invite them to start a conversation with you. It's crucial to engage your customers in meaningful conversations and meet their requirements if you want to make sure they feel recognized, respected, and important.
• The quality of the product
Without a doubt, when customers pay for something, they want to get a good deal. And if there is a significant disconnect between customer expectations and reality, it won't go down well with customers. As a result, they'll believe you took advantage of them, and, as a result, they likely won't return to your business.
Therefore, give your products some serious thought. View customer churn by product. Examine any hazardous products in your product line that result in unpleasant encounters. Let's imagine you run a skincare business that sells a variety of face scrubs. Perhaps there is one scrub in particular that has drawn a lot of criticism. Maybe it's time to change the formula or remove the item entirely from the shop.
Keep your word
It's critical to assess whether you offered the value you promised to customers in order to deliver an excellent customer experience. Integrating customer surveys, interviews, and qualitative research is crucial to obtaining the answer. Encourage customer interaction and seek honest feedback from them. Accept reality when it comes, and if the feedback isn't what you were hoping for, there's always room for development. When you improve customer satisfaction and experience, you quickly find that it's a lengthy process that by no means happens quickly. Ultimately, the effort pays off in the long run in terms of both revenue and reputation.
Conclusion
Here at Loyal-n-Save, we're committed to helping you provide your customers with the best experience possible with heart and determination. Don't miss out on forging those enduring connections with customers! Want to learn more? Drop us a line today, and one of our specialists will get you started!
This article was written by Loyal-n-Save, an omni-channel customer loyalty solution for retailers looking to increase customer retention and new customer acquisition.