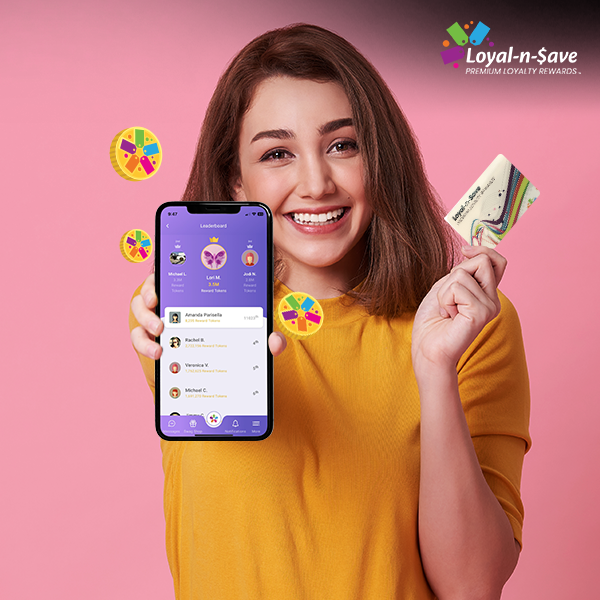 Trends
Makeover Essentials: How to Reopen Your Beauty Parlor, Nail Salon, or Barber Shop with COVID-19 in the Picture
One of the first industries that was ordered to completely shutdown in the effort to slow the spread of COVID-19 was the salon industry. Beauty parlors, nail salons, and barber shops were among the initial businesses to close, and while in the past few weeks we've seen many other industries gradually reopen, salon industry businesses are still on hold due to the nature of the profession.
If you make a living by touching customers, which is the very service that stylists, barbers, and aestheticians provide, then you understand firsthand that you cannot do your job from six-feet away. The past months of social distancing has devastated your industry, your salon, your personal finances and the economic welfare of your employees. These have not been easy times. You may have protested the lockdown measures in an attempt to appeal to your local government and get them to allow you to reopen your business. Or you may have been wholly accepting, patient, and trusting. Either way, by now you've probably realized that even if your industry hadn't been forced to shut down, it's very likely that cautious customers still wouldn't have booked appointments because they wouldn't want to put themselves or their loved ones at risk. Simply put: the salon business isn't built to withstand a pandemic of a highly contagious virus.
Clients and stylists have both been in a holding pattern, and if stylists, barbers, and aestheticians haven't been happy about the industry-wide freeze, their clients have been even more frustrated. To put it bluntly, they're literally going gray over it.
Prior to the pandemic, the average stylist saw anywhere from5 to 10 clients a day. Barbers were even busier, since a man's haircut takes only a fraction of the time that a woman's does. Aestheticians working at nail salons who provide manicures, pedicures, and eyebrow and bikini waxing services could easily accommodate thirty customers a day.
What these figures highlight is that your salon has missed out on big bucks over the course of the past three or so months. What these numbers also bring to mind is how phenomenally busy your salon is likely to be as soon as you're permitted to officially reopen. There are very high chances you could experience an overwhelming rush of clients the moment your doors open. But that isn't necessarily a good thing. When you do finally reopen, it wouldn't be wise for you to return to business as usual, i.e. allowing walk-ins, clients waiting in the lounge next to one another, too many customers inside your salon at once, or scheduling appointments back-to-back.
There are several critical measures that you, as the owner of a beauty parlor, nail salon, or barber shop must take as you gear up for your grand reopening and also as you conduct your business throughout the spring, summer, and beyond. In this article, we'll outline those measures while keeping the emphasis on the most important aspect of your reopening…
Customer retention.
Yes, you're due to experience a massive surge as soon as you open your doors. There's a whole population of men, women, and children out there who haven't taken a single step to groom themselves since March—yikes! But just because a tidal wave of appointments crashes through your business in the best possible way at the onset of your reopening, doesn't mean that you'll be able to sustain it if you do nothing. Retaining customers doesn't happen on accident. So, here are some failproof tips to go along with every aspect of your reopening strategy.
BUILD EXCITEMENT
Get excited! At long last, it's time to start thinking about—and planning—the reopening of your salon! By now, you probably have an idea of the operational modifications you'll need to make as you transition into providing all of your old services in somewhat new ways, but are your clients aware? They're surely eager to book an appointment at your salon, but have you reached out to each and every one of them to explain when and how you'll reopen?
It's time to dust off that old contact list and alert your client-base via email, SMS text, and even phone calls if you never collected digital contact information. You'll want to assure your clients that you're implementing systems to bring them back in a safe way. It's strongly recommended that you prohibit walk-ins, and instead manage a waitlist so that you can accommodate appointments same-day. Every change you decide to make and new system you decide to put in place should be detailed on your salon website, especially if you have new hours of operation, new appointment protocols, and new prices.
Now, if you want to promote your grand reopening to generate buzz and excitement, while also building up a larger client base, this is where you'll want to introduce a brand-new customer loyalty rewards program.
There's no better time to invest in a loyalty rewards program than now and include it as part of your grand reopening strategy. It's a proven fact that rewards can and do build customer loyalty. Shoppers enjoy discounts on items that they buy anyway and businesses that incentivize customers to choose them over the competition are able to increase their revenue. You're probably no stranger to the concept of loyalty reward programs, but did you know that initiating a customer loyalty program at your salon will be the most effective marketing strategy you ever use?
As you reach out to your clients to announce your grand reopening, whether you're contacting them through email, text message, or phone calling, try including a link to your new customer loyalty rewards program so that they can sign up, receive discounts on products and services, and tell their friends. More on the specifics of this later, but let's just say that if you want to enhance the building excitement around your grand reopening, a loyalty rewards program is your best option.
START A WAITLIST
Another great way to build excitement and organize your staff for your grand reopening is to invite your client base to schedule their appointments and join a waitlist for a particular service they're interested in. Yes, eliminating the spontaneity is a downside, but you're probably already anticipating that once you do reopen, you'll likely have to operate at a much lower capacity than you had previously. There will be fewer stylists at the stations, fewer aestheticians giving manicures, and fewer barbers trimming hair and beards. You'll even have fewer receptionists and assistants. All of this is to say, that as part of your new operational system to accommodate fewer clients at a time and space them out so that there are never too many people in the waiting area, you'll want to start a waitlist to get as many clients on the books as possible.
Why should you start a waitlist? Simply put, when it comes to the coronavirus, there are still a lot of unknowns. It doesn't matter what state you live in, you've probably noticed that new information comes out daily. Government officials create new orders and mandates almost as quickly. And worst of all, there's been talk of a "second wave" of spiking cases. If you keep an organized list of client appointments, then even if you're thrown a curveball, you'll be able to stay on track and keep your customers happy.
Even if calamity doesn't strike twice, a waitlist can also give you and your staff a realistic idea of how many clients will be returning and for what services. A waitlist will also provide you with a clear picture of which stylists, barbers, and aestheticians are in high demand. You can use this information to schedule your team to work in shifts so that the salon is neither crowded or quiet. Best of all, if you've set up a customer loyalty rewards program, then you can frame deals and discounts around your less popular stylists to incentivize bookings.
Include the option to sign up for the waitlist as part of the promotional alerts you send out to clients through email, SMS text, and your website. As part of the signup form, you can also have a note that lets your clients know how they can support your beauty parlor, nail salon, or barber shop amid COVID-19 that encourages them to join your loyalty program, which could look like this:
"Help us help you. Here at our local business, we understand that the best way to rebuild is to give our clients what they want and need at a fair price. As you bear with our new operational protocols, we invite you to sign up for our brand-new customer loyalty rewards program, which will connect you to deals, discounts, and freebies on the products and services you love most."
GRAND REOPENING
If you've taken the above detailed measures, then on the day of your grand reopening, your salon will be booked as solidly as social distancing and lowered customer capacity will allow. Congratulations! You're off to a great start! You may have even managed to solidly book your first week or month back in business. All the better!
But how will you manage your operations while the grand reopening is underway? And what good operational habits will you get into, and stick with, from here on out? We have some suggestions that are quickly becoming the best practices for reopening salons. In no particular order, here they are:
You don't just want to minimize waiting area congestion, you want to eliminate it altogether, so instead of allowing clients to come directly into your salon to check in and then sit in the waiting area, instill a system of your receptionists using text messages or calls to invite each client inside. Clients can park, check-in with reception by calling the desk number, and then wait in their car until the receptionist has texted them to come in. This way, the client can go straight to the salon chair. After their appointment, you can even orchestrate their payment method in the same fashion. Rather than allowing the client to stand at the receptionist's counter, perhaps they can return to their parked car and pay for the services they received over the phone. The idea is to minimize person-to-person interactions as much as possible.
In terms of staff operations on the big day and beyond, it would be smart to implement new workstation protocols. These can include wearing facemasks, frequent sanitation, and proper safety measures. Cleaning should be the greatest priority and you can support thorough cleaning by being sure to keep a good twenty minutes in-between appointments when you book them. This way, as soon as a client leaves the chair, your stylists can clean all areas and aspects of the workstation, from the chair to the handheld mirror the client used to see the back of her haircut, and of course your stylists will need to disinfect their tools, clips, color bowls, brushes, and hairdryers and dispose of all capes, towels, and gloves.
Finally, you'll also want to implement a new system for selling any products and merchandise that are ordinarily available near the reception area. Whether you sell hair products, nail polish, or men's grooming items like beard wax and aftershave, you probably aren't going to want to offer these products in your salon. This isn't to say that you should stop selling them. But you don't want numerous clients touching and testing and smelling these items. Instead, include them for sale on your website and also train your stylists to mention you online store in case their clients want to buy products and take them home from their appointment. You can keep the physical products in the back and implement a system similar to curbside pickup where your receptionist or stylist can bring the purchased items out to the client's car when all is said and done.
ADD A WISH LIST
Along with starting an online store where your clients can purchase salon products, you can also add select items—or all of them—to the swag shop associated with the customer loyalty rewards program that you've been telling your clients about.
Any customer loyalty rewards program worth its salt will offer your loyal clients discounts and deals on the salon services that they routinely get anyway. But only certain, more evolved rewards program will come with a swag shop where your clients can redeem points for exclusive items that are available in that virtual swag shop alone. It's easy to build your swag shop. You simply add items to the digital store, being sure that they'll remain unique to the swag shop and not available anywhere else. These products, items, and merchandise are easily browsable in the loyalty rewards app that your clients will be using. They can simply look through your swag shop, add exclusive items to their "wish list", and work towards accumulating enough rewards points to redeem a wish list item.
The best part about including a swag shop as part of your loyalty rewards program is that your clients can "shop"—redeem points—any time, day or night, even when your salon is closed. Getting the redeemed items to your clients is as easy as setting up a shipping method or organizing curbside pickup at your salon. Either way, your clients will appreciate this fun, money-saving perk of the loyalty program and you will see an increase in your business revenue as your clients spend more to earn more points.
OFFER LOYALTY REWARDS
If you're ready to include a customer loyalty rewards program as part of the reopening strategy for your beauty parlor, nail salon, or barber shop, then Loyal~n~Save is for you! Loyal~n~Save comes with beneficial features designed specifically for salon retailers who need to implement successful marketing efforts that directly influence increased revenue. With Loyal~n~Save, salon retailers like yourself can create customized marketing campaigns that are sure to deliver your latest deal, discount, and freebie offers directly into your customers' cell phones and email inboxes. Our technology sends mobile push notifications to our mobile Loyal~n~Save app so that every promotion lands right in your customers' hands.
To learn more about the ways in which Loyal~n~Save can help your beauty parlor, nail salon, or barber shop successfully reopen, visit our Salon & Barbershop Industry page, and if you'd like to read more helpful marketing blogs for retailers and the retail industry at large, the Loyal~n~Save Blog posts weekly articles to support your business efforts to get through the COVID-19 pandemic and beyond.
This article was written by Loyal-n-Save, an omni-channel customer loyalty solution for retailers looking to increase customer retention and new customer acquisition.