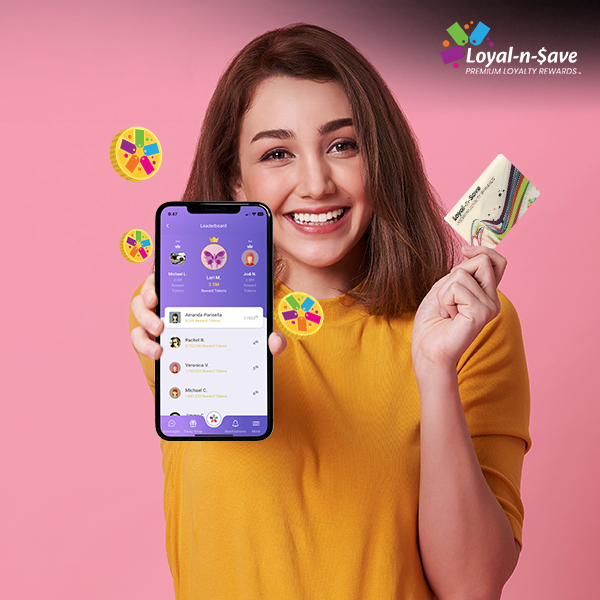 Trends
Rebuilding Your Business After A Pandemic: Why You Need A Loyalty Rewards Program Once Lockdowns Are Lifted
For the past few months, the nation has been on full-fledged lockdown as part of the government's response to the novel coronavirus pandemic. Fitness centers, bars, and movie theaters have been ordered closed. Restaurants and essential retailers have drastically restructured their operations, which has slashed their revenue. Millions of Americans are out of work and many businesses already fear that they may not recover, because the economy on the whole has in large part been choked.
But there is a light shining at the end of the tunnel, one which American businesses can see clearly. The government's strategy to "flatten the curve" has been successful in terms of massively alleviating our hospital system from being overwhelmed with COVID-19 patients. Some state officials are now moving to reopen businesses—a very promising sign.
While not all states are ready to fully reopen, sooner or later, they will. In Georgia and Oklahoma, bowling alleys and tattoo parlors can reopen under new state guidelines. In California, beaches and public parks are open so long as residents respect social distancing. Oregon has implemented a new "safer at home" guideline, replacing the former "stay at home" order.
What does this mean for your business? Beyond the obvious—that this is great news!—it means that now is the time to think about your reopening strategy and how you will efficiently rebuild your business to bounce back better than ever.
Opening your doors—literally—is the first exciting step. Getting the word out is the second. But once the greater community at large is aware that you've reopened for business, you'll have to do more than invite customers into your retail location. You'll also have to keep them coming back. One single customer's loyalty is more valuable than the revenue from ten first-time customers if those ten never return to your store.
So, the question becomes, what is the best, most effective way to retain customers?
In a nutshell, the answer is simple: launching a customer loyalty rewards program is the leading method to secure customer retention within the retail market, no matter what industry your business is operating within.
It's no secret that acquiring a new customer costs a business more money than retaining an already-existing one. Companies spend less money—in terms of annual marketing—to keep customers than they do trying to interest new customers. Even if a company has received a Small Business Loan from the CARES Act via the Small Business Administration as an initial investment to help stay afloat, those funds aren't going to stretch too far. Business owners understand that while they can benefit from taking a CARES Act loan, unless they build up a strong and loyal customer base, they won't stay in business for very long.
How can launching a customer loyalty rewards program help to quickly build up a reliable customer base to ensure your financial recovery?
Rewards programs initiate a committed relationship between the store and the customer, and provide those customers better reasons to shop at your store than at your competitors'. If a loyalty rewards program is structured properly, the more the customer shops, the more they save and when those savings are obvious, the value added incentivizes those customers to return time and again. It will even inspire them to spread the word about how great your store is, and word-of-mouth rave reviews are the best free marketing out there!
Loyalty programs can take a number of different forms, but at the heart of all of them is rewarding relationship between the business and the customer. Customer loyalty reward programs reward shoppers with exclusive advantages when they continue to patronize the business. For instance, some rewards programs may offer discounts, member-only offers, or point-earned that can be redeemed for free products or services. Additional perks may be in the mix as well such as offering shortcuts in lines, priority scheduling of appointments, and other benefits of convenience. The rewards really depend on the business and depending on where you are in your recovery phase, you could implement a brand-new loyalty rewards program that is solely "perks" based so that you don't lose out on revenue due to discounts and deals, but rather increase it due to offering "add-on" rewards that aren't necessarily monetarily quantifiable.
Here are some examples of great perks your customers will appreciate that won't gouge your bottom line:
• Offer priority scheduling as a reward. For example, a salon might ordinarily charge more for a peak-hour cut & color. Allow your loyalty customers to select "peak-hour" appointments at "off-peak" rates as a reward.
• Offer VIP access to brand-new products and items that haven't hit the shelves yet. For example, a clothing retailer might offer its loyal customers pre-sale access to next season's designs before they're officially available to the public. If the soon-to-be-for-sale Spring/Summer line is scheduled to hit the racks on a certain date, allow your customers to use their rewards points to shop that fashion line VIP before regular shoppers are allowed in the store.
• Offer appreciable experiences as a reward. For example, a movie theater might throw in a free screening of a film that isn't otherwise on the marquee as a reward. If one of the latest blockbuster releases is the fifth of a sequel, then offer only the loyal customers a private screening of movies one through four as part of a rewards marathon. This is a great way to reward customers for using their points that won't cost you extra, especially if the marathon is a "midnight screening" and therefore doesn't detract from usual ticketed film timeslots.
Loyalty programs can be simple or complex, and there are many different ways to run them. You can keep it as simple as emulating a classic punch-card system where customers receive a free item for every ten items bought, for example. Or you can implement a dynamic, tiered system where customers are challenged with varying spending thresholds which unlock exclusive perks and even greater rewards as they climb the virtual savings ladder.
If you would like to learn more about customer loyalty reward program types and what implementing one at your retail store can do for you once your state has lifted its lockdown orders, check out the Loyal~n~Save article series here, or contact us directly and one of our Loyalty Specialists will speak with you about how our program can rebuild your business!
This article was written by Loyal-n-Save, an omni-channel customer loyalty solution for retailers looking to increase customer retention and new customer acquisition.